ROOMS & SUITES
In the historical villa
Two villa rooms and three themed suites reside in the renovated 19th century city palace – the former Higher Administrative Court.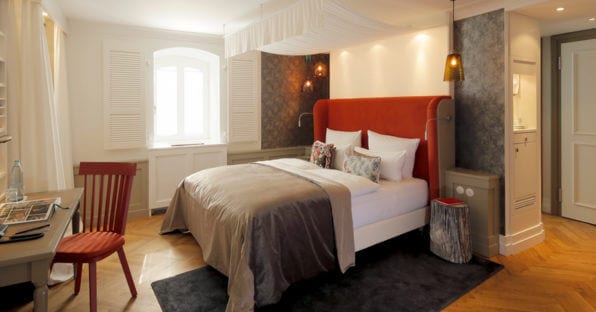 Your beautiful home for when you're away: roomy and well thought out. Aesthetically pleasing and functional. Bright and special. Twofold happiness!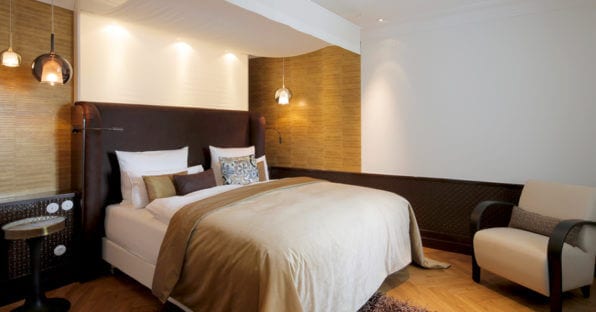 They say chocolate makes you happy. LA MAISON hotel can confirm: it's true! Enjoy sweet moments, interpreted as homely generosity.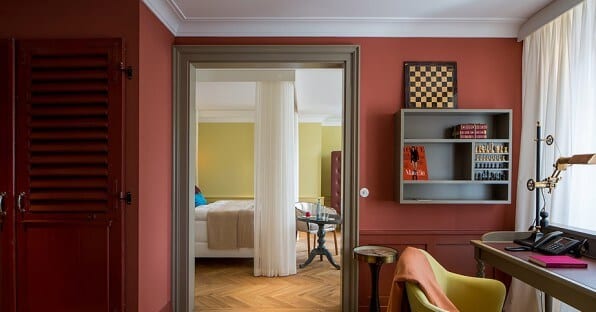 How would the little rat Remy, the hero of the film Ratatouille, probably imagine his dream home? We've got a luxurious suggestion!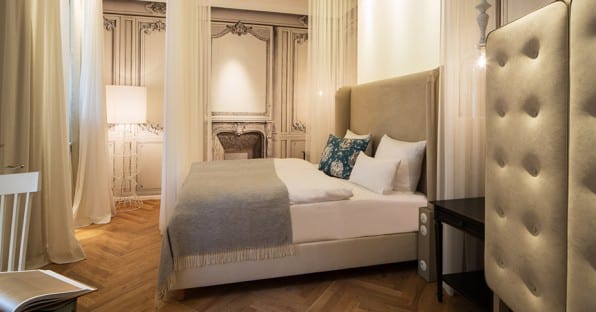 An exclusive retreat! For real affairs of the heart and special events. For that certain something.
In the modern new building
The minimalistic new building is directly connected to the villa. Here 33 rooms show two charming perspectives: urbanity and nature. 18 rooms with balcony look out to the hotel park, 14 rooms to the city side.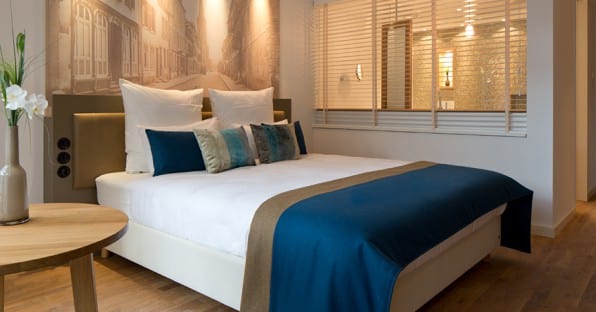 Saarlouis personally visiting your room. For sightseeing with a difference! Artistic graphics and lighting await.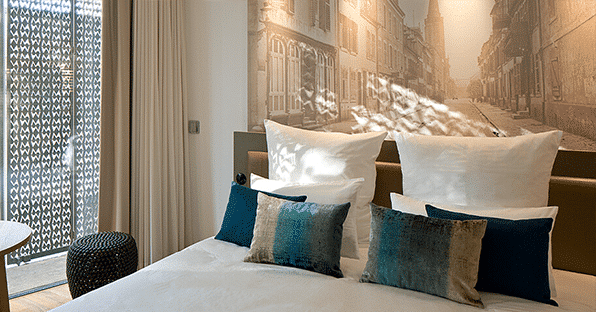 This generous room complements our 14 standard rooms on the city side. It has impressive special amenities to ensure easy, disabled access.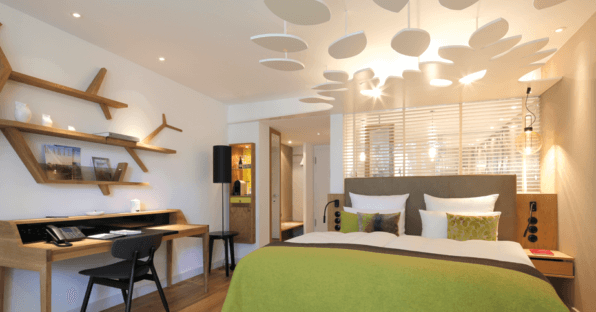 Face to face with nature. Fall asleep and wake up admiring the greenery. And right in the middle of the city! Your front-row seat with fantastic views.
In the new guest house
Only a stone's throw away from the villa and the new building! Ten rooms and two suites will inspire with a natural feeling of living in five different colour worlds.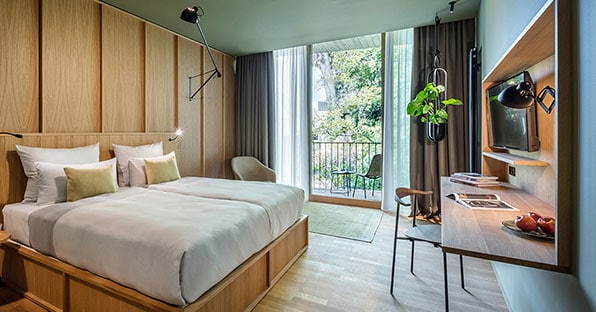 Discover the contemporary interpretation of a summer house in the garden! Outside meets inside! Our rooms quote nature and come in five different colour worlds.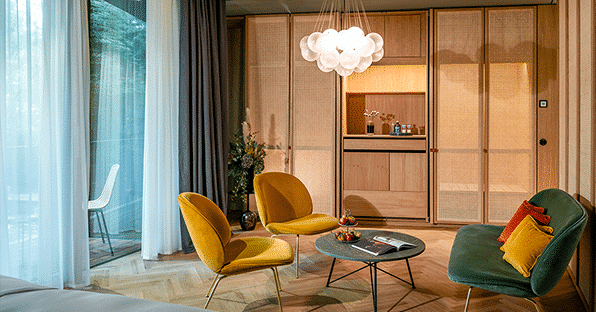 In der Suite Etoile im Erdgeschoss kommen sich Natur und Farbe näher. Eine Design-Liaison mit stilvollem Ausgang! Ein Rendezvous unter freiem Himmel – dank Balkon und privater Terrasse!