ROOMS & SUITES
In the historical villa
Two villa rooms and three themed suites reside in the renovated 19th century city palace – the former Higher Administrative Court.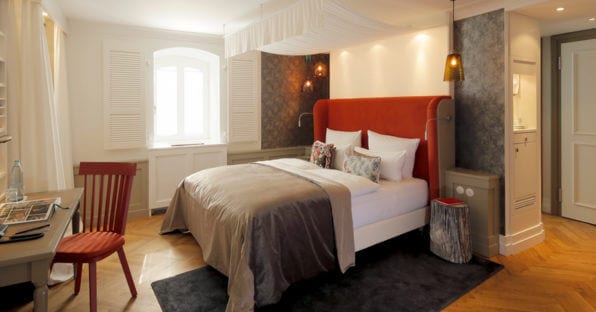 Ihr schönes Zuhause für unterwegs: geräumig und durchdacht. Ästhetisch und funktional. Hell und besonders. Doppeltes Glück also!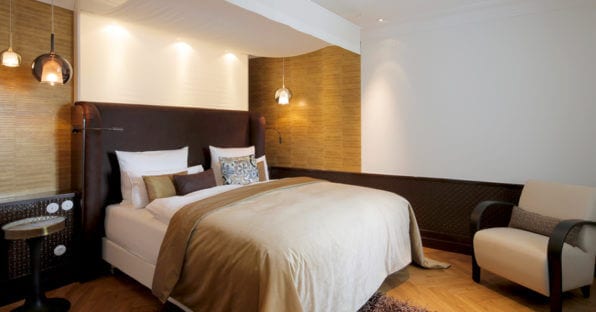 Schokolade macht glücklich, sagt man. LA MAISON hotel bestätigt: Stimmt! Erleben Sie süße Momente – interpretiert als wohnliche Großzügigkeit.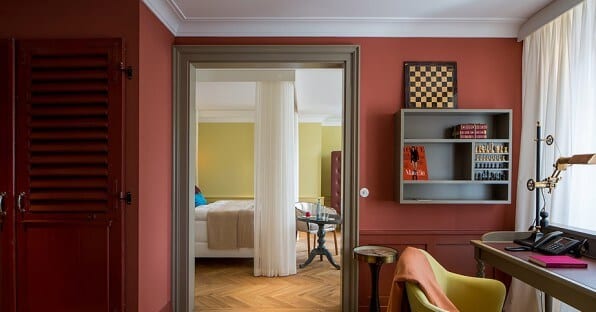 Wie mag sich wohl die kleine Wanderratte Rémy als Held des Films "Ratatouille" ihr Traumhaus vorstellen? Wir haben da einen luxuriösen Vorschlag!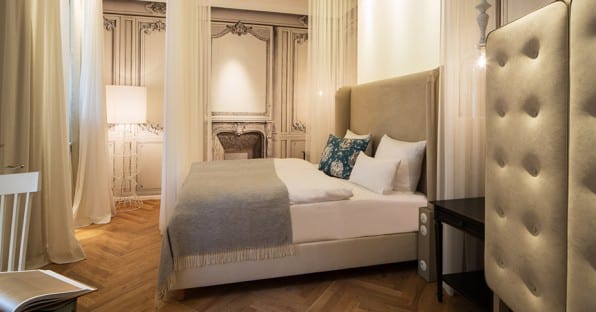 Ein exklusives Refugium! Für echte Herzensangelegenheiten und besondere Anlässe. Für das Gewisse am Etwas.
In the modern new building
The minimalistic new building is directly connected to the villa. Here 33 rooms show two charming perspectives: urbanity and nature. 18 rooms with balcony look out to the hotel park, 14 rooms to the city side.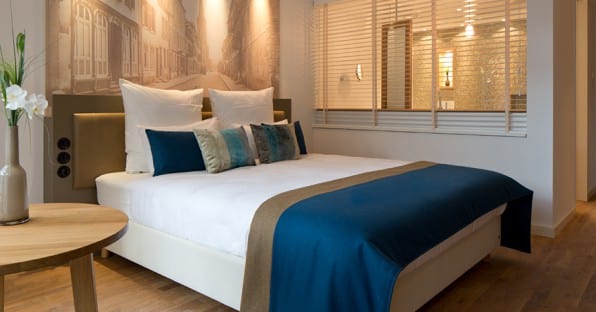 Saarlouis persönlich zu Besuch in Ihrem Zimmer. Auf zum Sightseeing der besonderen Art! Künstlerische Grafiken und Lichtszenerien warten schon.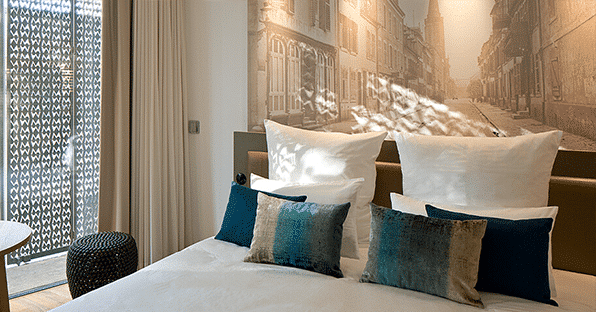 Dieses großzügig geschnittene Zimmer ergänzt unsere 14 Standard-Zimmer zur Stadtseite. Es punktet mit besonderen Annehmlichkeiten, die für ein unbeschwertes und barrierefreies Wohnen sorgen.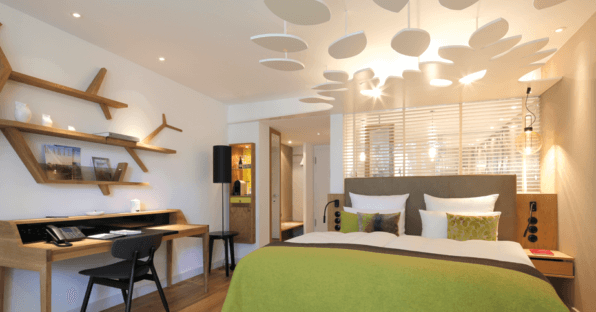 Auge in Auge mit der Natur. Einschlafen und aufwachen mit grünen Blicken. Und das mitten in der Stadt! Ihr Logenplatz mit fantastischen Aussichten.
In the new guest house
Only a stone's throw away from the villa and the new building! Ten rooms and two suites will inspire with a natural feeling of living in five different colour worlds.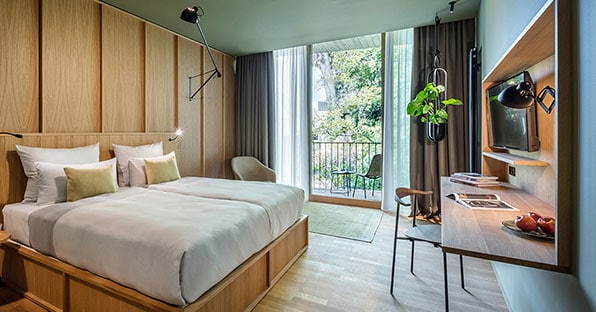 Entdecken Sie die zeitgemäße Interpretation eines Sommerhauses im Garten! Draußen trifft drinnen! Unsere Zimmer zitieren die Natur und zeigen sich in fünf unterschiedlichen Farbwelten.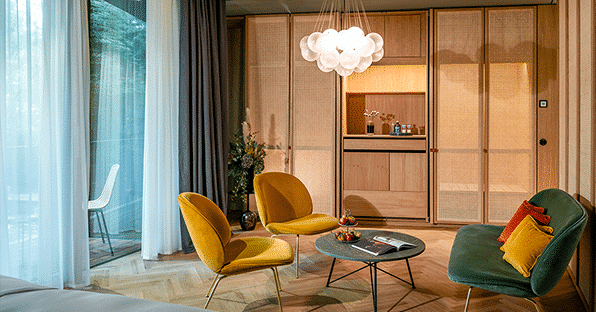 In der Suite Etoile im Erdgeschoss kommen sich Natur und Farbe näher. Eine Design-Liaison mit stilvollem Ausgang! Ein Rendezvous unter freiem Himmel – dank Balkon und privater Terrasse!