LOUIS BAR & LIBARY
Designed for versatility and comfort: as a meeting place or retreat, as a lounge or workplace. Or a bit of everything.LOUIS bar & library go hand in hand. As communicative or private areas, depending on what you need. Characterised by smooth transitions. Work in a casual atmosphere with free wi-fi. Have discussions in peace. Browse great illustrated volumes and books. Go for a walk with your eyes – to the crackling fire or out into the vastness of our park. The transition to the evening is seamless, the atmosphere at the bar is sociable or exuberant. Time for an aperitif, cocktail, digestif, or a classic drink. Want to bet that our Chef de Bar also has a special wine recommendation for you?
> barkarte
Opening times:
Monday – Saturday: 6.00 pm – 1.00 am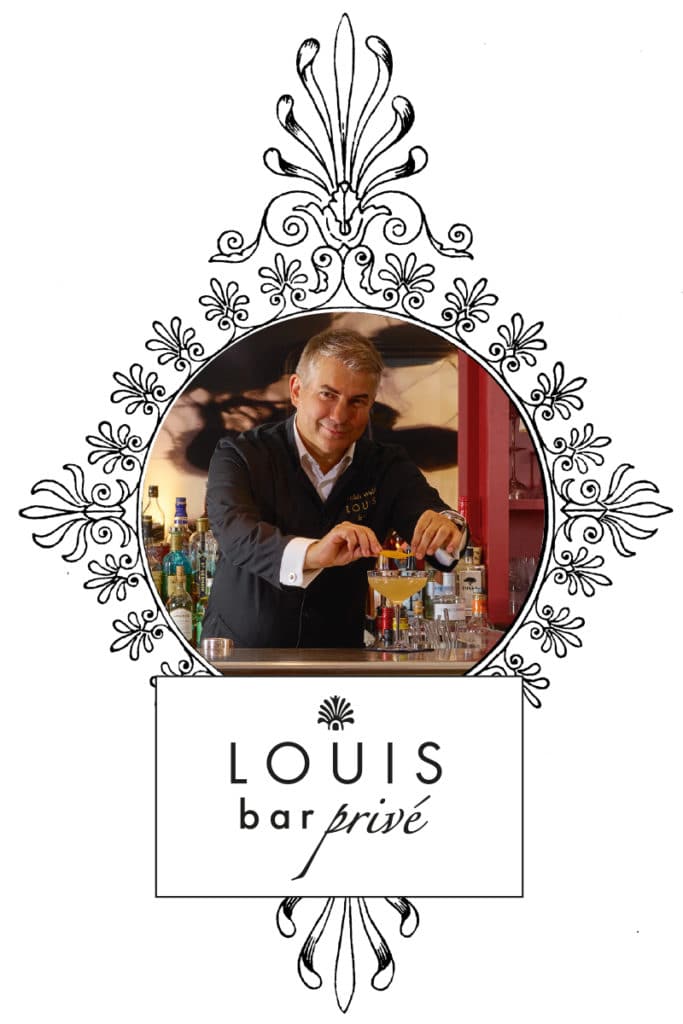 Unterhaltsam & individuell – entdecken Sie unsere exklusiven Cocktail-Kurse unter der Regie
von Bar Manager Robin Weiss. Hier geht's um alles, was Bar-Fans Freude macht:
Vom Handling mit einem Shaker bis zum eigenen Signature Drink.
Vom Klassiker bis zum Exoten. Von Basics bis zum Feinschliff.
Vom Spirituosen-Tasting bis zum alkoholfreien Drink.
Sie haben das Wunsch-Thema – wir das Know-how.
– Individuelle Themen nach Wunsch & Absprache
– Dauer 2,5 bis 3 Stunden
– Anfänger und Profis
– Firmenevent, Teambuilding oder im privaten Kreis
– Gruppen ab etwa 8 Personen
– Kosten pro Person ab 69 Euro inkl. Drinks (variiert je nach Thema)